A mini oasis
Extend the summer season with our 3 to 4 season stationary awnings. These fixed roofs, adapted to the shape of your deck, are both sturdy and elegant, inviting you to enjoy the outdoors in pure relaxation mode. Your oasis awaits you; we promise!
Add a unique room to your home with a high-quality fixed solution.

Protect your patio furniture and accessories with peace of mind.

Reduce your home's interior temperature, thereby reducing your air conditioning costs.

Add side curtains or screens for optimal comfort and privacy.
Our Collection at a Glance
The Riviera
The Riviera is custom designed to fit with all patio shapes and dimensions, giving you the opportunity to enjoy time with your family and friends in most weather conditions.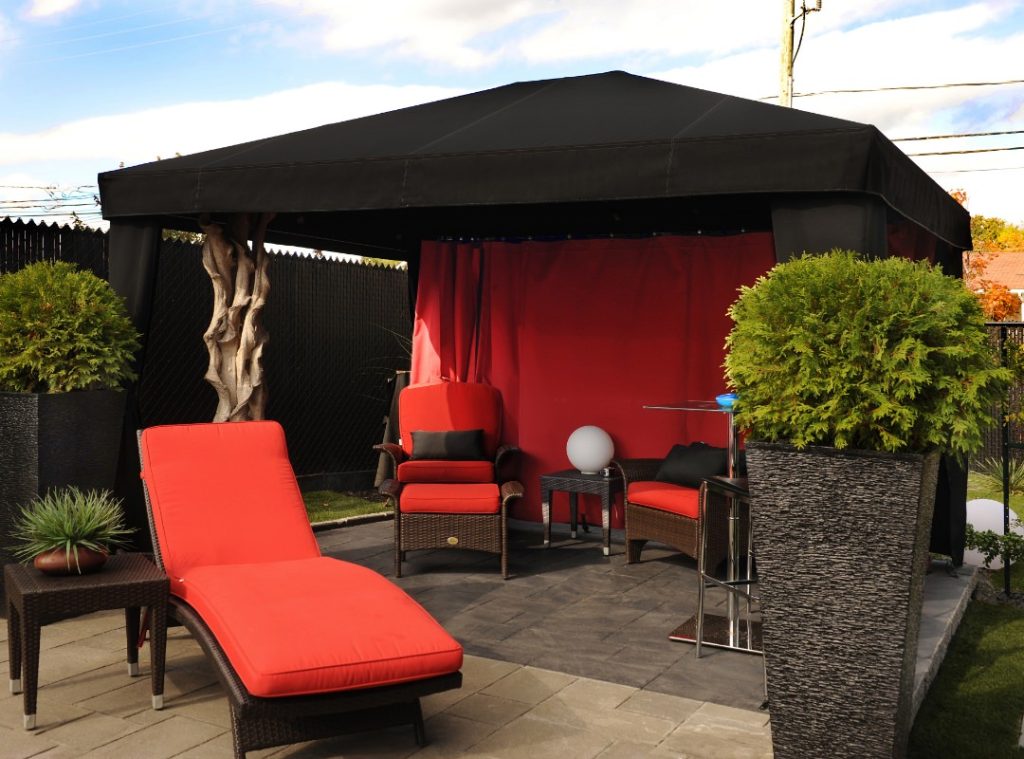 The Bali
Its patented attachment system is quick and easy, allowing you to enjoy your yard longer, before having to store the cover for the winter season.
The Solaro Crystal
The Solaro Crystal is the perfect choice for people looking for a permanent, maintenance-free solution. Made to measure, it blends perfectly with your environment. Its resistant polycarbonate roof adapts to a northern climate and lets the light pass through so you can enjoy your leisure activities, rain or shine.
The Polaro
Use your spa in the summer and winter with the Polaro, a custom-built extruded aluminum stationary awning with a 4-season vinyl cover.
The Balnea
Enjoying the outdoors, without the unpleasant presence of insects, is now possible with the Balnea! Ideal for covering a spa or creating a relaxation area, this gazebo style awning is combined with a 4-season vinyl cover, large sliding windows and a fixed screen, ensuring proper ventilation.
The Carrousel
Creating a comfortable outdoor room that is protected from the sun, rain, wind and insects has never been easier than with the Carrousel.
Capture the moment