An investment in your happiness
Enhance your outdoor living space by installing retractable blinds under all types of permanent structures. Maximise your enjoyment with this simple addition as it offers superior protection, preserves visibility by adding an elegant and discreet touch.
Combine them to your project for more privacy.

Regulate the light and protect yourself from UV rays.

Reduce the heat in your home along with your air conditioning costs.
Popular Blinds
Mosquiteria
Made from solar or mosquito screens, Mosquiteria retractable blinds are equipped with a zipper closure system that can be combined with most of our products to prevent insects and rain from entering. Open or close them whenever you want: these blinds allow you to stretch the seasons to enjoy the outdoors that much longer, while providing complete ventilation, more privacy and better protection from sun exposure. Available in two options: motorized with remote control or manual with crank.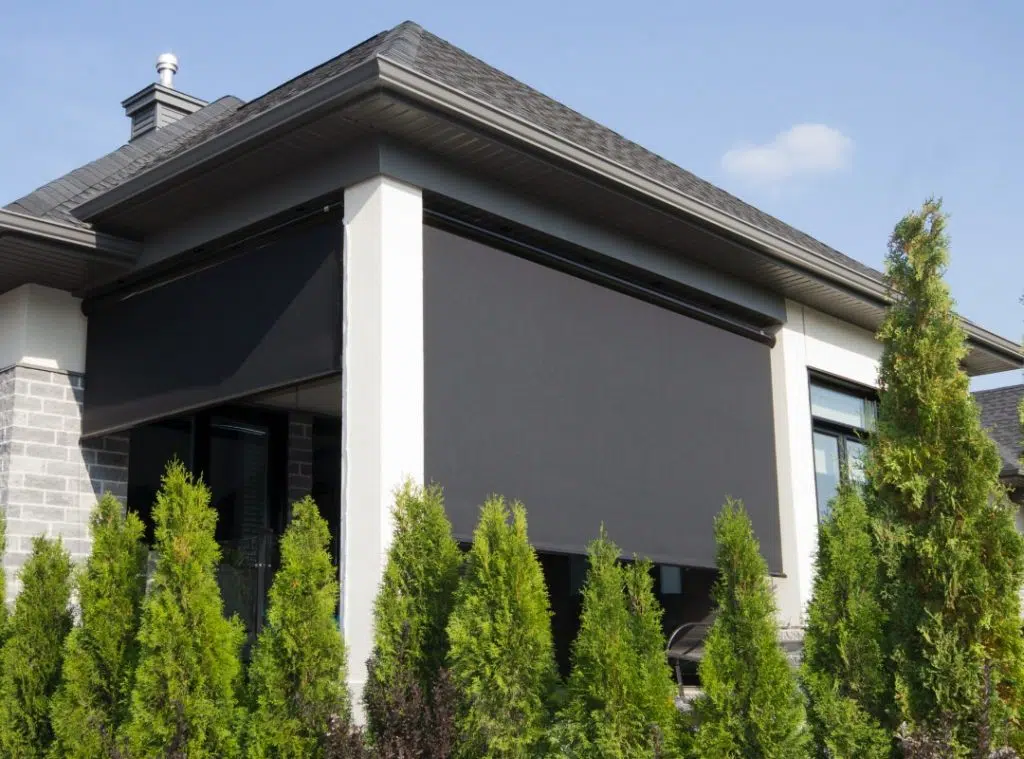 MultiShade
The MultiShade sunshade is easily installed on most structures to provide sun protection without obstructing visibility. Allowing a slight breeze to pass through, it features a sturdy aluminum housing and PVC coated steel cables to keep it in place.