Protection in no time
Brasilia retractable awnings will appeal to those looking to cover an outdoor space on an occasional basis. This high-quality retractable awning reduces heat and air conditioning costs, blocks up to 99% of UV rays, creates a comfortable relaxation area and adds a touch of elegance to your home.
Feel confident with a robust, solid aluminum structure that will stand the test of time

Choose the look of your retractable awning with a wide selection of structure and fabric colors

Open and close your awning with the ease of your smartphone (optional)

Select a manual or motorized operation, wind sensor included
The Brasilia Slim
The Brasilia Slim is a cassette type model. Unlike more traditional models, it is composed of a case that completely protects the mechanism and fabric when retracted. With its compact design and clean lines, it fits perfectly into modern architecture.
The Brasilia Europa
The Brasilia Europa is a semi-cassette type awning with an aluminum box integrated into the mechanism to protect the fabric roll from inclement weather once retracted.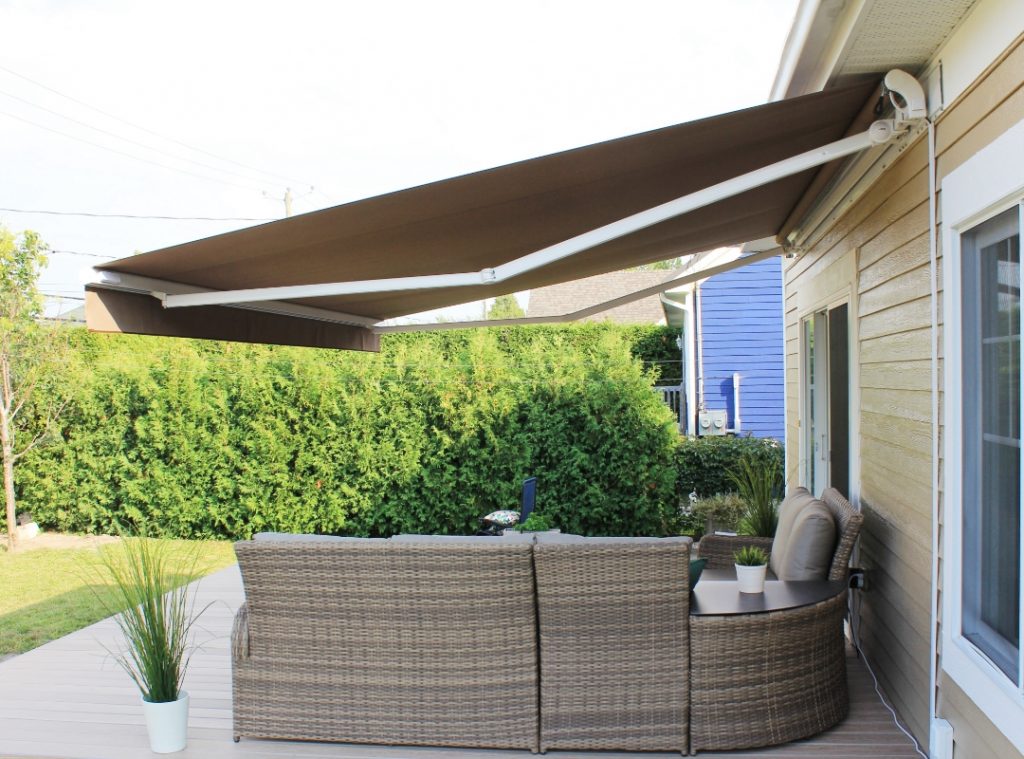 The Brasilia Athena
Unlike our other models, the Brasilia Athena fabric roll remains exposed, even when retracted. This makes it ideal for installation under a cornice or any other structure that keeps it clean and dry. Add a retractable solar blind on the front for added comfort or privacy.